Analytics for Marketers Playing the Long Game
Add context to Google Analytics, Search Console, and all your other charts.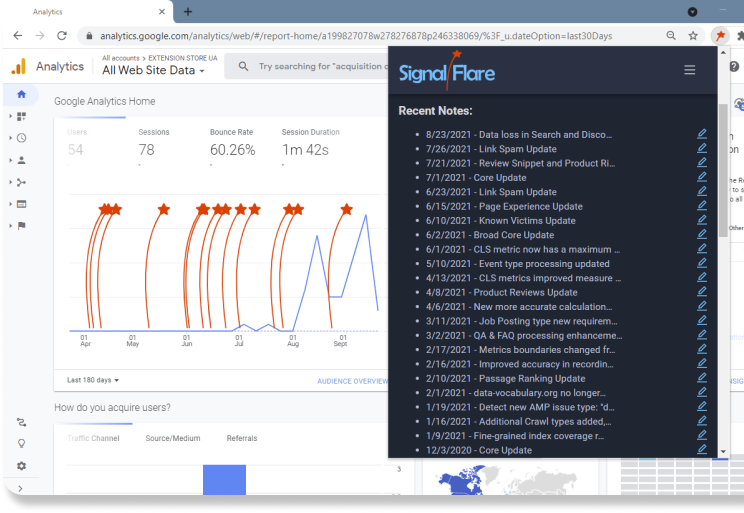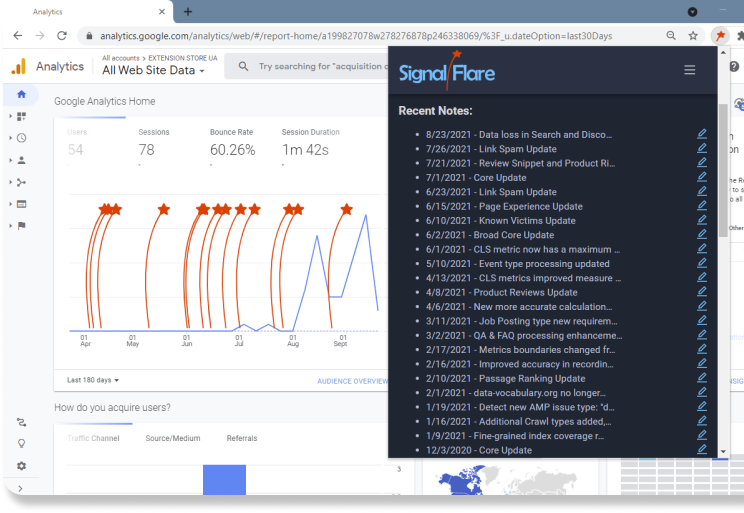 I've been looking for a tool like this for a long time.  Signal Flare is really going to help my clients see my results!


See your marketing notes inside all your charts
Signal Flare puts context into your charts as annotations on your data.  You don't need to change your dashboard because Signal Flare works with the tools you are already using.


I love Signal Flare.  I can now see the history of my growth activities directly in my Google Analytics reports.